Is Alimony Always Awarded In A High Net Worth Divorce In Florida?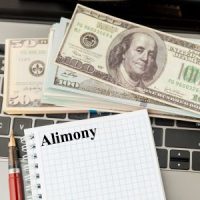 High asset couples face some unique challenges in divorce. There are some important differences between high net worth divorces and other divorces. One notable difference is that alimony (spousal support/spousal maintenance) is substantially more likely to be awarded in a high income divorce case. That being said, alimony is not guaranteed. In this blog post, our Coral Springs and Boca Raton high net worth divorce lawyers highlight three key factors that increase the likelihood that spousal support will be awarded. 
High Net Worth Divorce: The Three Factors that Make Alimony Far More Likely 
A Long Term Marriage 
In considering alimony, the duration of the marriage is one of the first factors that a Florida court will look at. Under Florida law (Florida Statutes § 61.08(4)), there is a rebuttable presumption that short-term marriages are those lasting "less than 7 years" and long-term marriages are ones lasting "17 years or greater." 
A Large Gap in Current Income and Future Earning Potential 
The primary purpose of alimony is to help provide support for the spouse who is in a financially disadvantaged position. Almost by definition, alimony does not make much sense in a case where both spouses have equal income and equal earning potential. When both parties are high earners, alimony may not be appropriate. However, where there is a big gap in the current and future financial prospects of the spouse, alimony is more likely to be granted. 
Professional and Personal Sacrifices for Family and Marriage 
Finally, Florida courts are more likely to provide alimony to a spouse who may make genuine professional and personal sacrifices to support the family and marriage. As a simple example, imagine that a couple met in medical school and got married shortly after. A few years later, they have kids. While one spouse continues practicing as a doctor, the other decides to retire and serve as a full-time stay-at-home parent. In this scenario, there is a clear professional sacrifice for the family. As such, alimony is more likely to be awarded to account for it. 
The Totality of the Circumstances Always Matter 
Florida courts will review a wide range of different factors when deciding if spousal support is appropriate. The more factors in favor of alimony, the more likely it is to be awarded. Of course, every high net worth divorce is different. Florida courts will also consider other factors not listed in this article. Indeed, courts have the authority to review any factor deemed relevant to make an equitable decision. 
Get Help From a High Net Worth Divorce Attorney in South Florida
At Williams & Varsegi, LLC, our Florida high asset divorce lawyers have the specialized skills and experience that you can rely on. If you have specific concerns about alimony, our legal team is here to get you answers. Contact us today for confidential legal advice. Practicing in Boca Raton and Coral Springs, we provide high net worth divorce services throughout Broward and Palm Beach County, including in Fort Lauderdale, Pembroke Pines, Hollywood, Miramar, Pompano Beach, Parkland, Delray Beach, Highland Beach, Boyton Beach, Lake Worth, West Palm Beach and Jupiter.
Resource:
leg.state.fl.us/statutes/index.cfm?App_mode=Display_Statute&URL=0000-0099/0061/Sections/0061.08.html