Four Underhanded Tactics To Be Aware Of In A High Conflict Divorce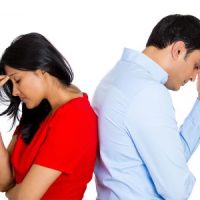 Tens of thousands of married couples get divorced in Florida each year. While divorce always brings challenges, most families are looking for a relatively smooth and amicable separation. Unfortunately, there are some people who simply want a fight. If you are locked in a high conflict divorce case, you need to know how to protect yourself. Here, our Coral Springs and Boca Raton divorce attorneys highlight four of the most common underhanded tactics to watch out for in a high conflict divorce case.
Refusing to Cooperate With the Process At All 
Florida is a no-fault divorce state. Neither spouse is required to prove "wrongdoing" or "misconduct" in order to get a divorce. At the end of the day, your partner cannot stop you from getting a divorce. That being said, they can make the process more difficult. One of the more common tactics in a high conflict divorce is simply refusing to cooperate with the process altogether. An attorney can help you navigate this type of difficult divorce. 
Consistently Negotiating in Bad Faith 
Another underhanded divorce strategy is to come to the negotiating table, but only in bad faith. A bad faith divorce negotiation can take many different forms—from making wholly unreasonable requests to constantly changing the parameters of a potential settlement. Unfortunately, in some high conflict divorce cases, a settlement is simply not obtainable. 
Hiding/Concealing Property and Assets 
Under Florida law (Florida Statutes § 61.075), a divorcing couple's joint property is divided in an equitable manner. Each partner has a right to get their "fair share" of the money, property, and other assets. To figure out what is a fair split, you first need to know exactly what you and your partner own. Florida law requires parties to a divorce to make full and accurate financial disclosures. Unfortunately, some spouses unlawfully try to conceal assets. A divorce lawyer can help you take action to uncover hidden property. 
Putting the Kids in the Middle of the Divorce 
For parents of young children, going through a divorce can be especially hard. To the maximum extent possible, you will want to keep your kids out of the divorce. It is an underhanded divorce tactic to try to use the children as leverage in a high conflict divorce case. If you are dealing with situation, it is imperative that you consult with a Florida family lawyer right away.
Call Our South Florida Divorce Lawyers for a Confidential Consultation
At Williams & Varsegi, LLC, our Florida divorce litigation attorneys have the professional skills and legal experience that you can count on. If you are locked in a high conflict divorce case, we are here to help. Contact us now for a strictly confidential case evaluation. From our attorneys in Coral Springs and Boca Raton, we provide family & divorce services in Broward County and Palm Beach County.