A Guide To Divorce For Family Business Owners In Florida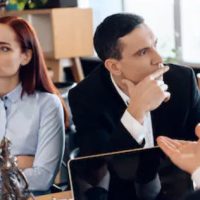 Are you a family business owner who is preparing to end a marriage? It is normal to feel stressed out and have a lot of questions. There are proactive steps that you can take to protect your family, yourself, your rights, your financial interests. and the future of your company. Within this article, our Boca Raton high net worth divorce attorneys highlight the key things that family business owners should know about divorce in Florida.
You Need to Know If Your Business is a Marital Asset 
If you are a family business owner in Florida and considering divorce, it is important to first determine whether your business is considered a marital asset. In Florida, marital assets are defined as any property acquired by either spouse during the marriage, regardless of whether the property is titled in both spouses' names or in the name of only one spouse. Notably, this can also include appreciation in the value of a non-marital asset that occurred during the marriage.
In Florida, marital property is subject to equitable distribution (Florida Statutes § 61.075). A 50/50 split is not guaranteed by state law. Instead, marital property must be divided in a manner deemed to be "fair" given the specific circumstances. In contrast to that, non-marital assets (separate property) are not subject to division in a divorce.
 A Comprehensive Business Valuation is a Must 
A comprehensive business valuation is a must for family business owners through a divorce. Be proactive. A business valuation can help to provide a fair and accurate representation of the value of the business. You will only be able to effectively handle your family business in a divorce if you know how much it is actually worth.
 You Should Make Preparations for the Future of the Family Business 
A divorce can pose a risk to a family business. It could be a lose/lose for both spouses if the proper preparations are not made. If you and your spouse decide to divorce, it is important to consider the future of the business. How is the business going to run? Will one spouse obtain full control over the company? Will both parties still have some say in operations? These questions should be addressed.
 All Other Family Law Issues Still Matter (Division of Personal Property, Child Custody, Etc) 
In addition to issues related to the family business, it is important to consider all other family law issues that may arise during a divorce. This may include the division of personal property, child custody and support, alimony, and more. While the family business is very important, it does not make these other family law issues any less meaningful for your divorce case.
Get Help From Our South Florida Divorce Lawyers for Business Owners Today
At Williams & Varsegi, LLC, our Florida high net worth divorce attorneys have the skills and legal expertise to represent family business owners. If you have any questions about your rights, we are here as a resource. Contact us today to arrange your confidential initial consultation. We provide divorce representation in Boca Raton, Coral Springs, Parkland, and throughout Southeast Florida.