Dividing Real Estate In Divorce: Four Tips For High Net Worth Couples In Florida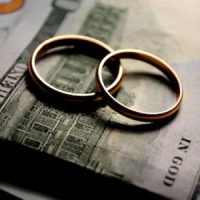 High asset couples face some unique financial and logistical challenges in divorce. Often, high income married couples own complicated assets, including real estate. Many divorcing couples run into conflict and problems when trying to split up real estate. In this blog post, our Parkland, Boca Raton and Coral Springs divorce attorneys offer four tips to help high asset couples dealing with real estate in their divorce.
Figure Out Who Owns What: Non-Marital vs. Marital Property 
Florida is an equitable property division state. Marital property is divided by the court in a manner deemed to be fair to both spouses. Non-Marital property is not subject to division. If you are preparing for divorce, one of the first things you need to do is to go through all real estate owned by you or your partner and figure out what is separate and what is marital property. In some cases, this can be a complicated matter. Indeed, real estate can still be marital property even if only one spouse's name is listed on the deed. Be ready to seek guidance from an experienced Florida divorce lawyer. 
You Need to Know the Current Fair Market Value of All Real Estate 
Beyond determining ownership rights, you should take the time to determine the current fair market value of all real estate. When you have a solid grasp of the value of property owned by you and your spouse, you will be in a far better position to begin property division negotiations. 
Beware of Tax Implications (Capital Gains) 
Real estate holdings are subject to capital gains taxes. Most people do not have to pay capital gains when they sell their primary residence—even when the value went up significantly. As explained by the Internal Revenue Service (IRS), married couples are entitled to a $500,000.00 capital gain exclusion on the sale of their primary home. However, if any other real estate increases in value (other than your main home), you have to beware of capital gains tax liability when you sell. 
Selling May or May Not Be the Best Option 
One of the most common mistakes high asset couples make when getting divorced is assuming that they just have to sell off all of their real estate and divide the proceeds. Of course, selling is always an option, but it may not always be the best financial decision. There are a lot of options for working towards a divorce settlement that allows parties to retain real estate. A lawyer can help you find the solution that best protects your financial interests.
Call Our Divorce Lawyers for Immediate Help
At Williams & Varsegi, LLC, our Florida family law attorneys have the professional skills and financial expertise to handle high net worth divorce cases. If you have any questions about real estate and divorce, we are here to protect your rights. Call us at 954-255-5655 or contact us online for a fully confidential review and assessment of your case. We provide family & divorce services in Parkland, Boca Raton, Delray Beach, Coral Springs, and throughout the remainder of Palm Beach and Broward County.
Resource:
irs.gov/taxtopics/tc701