Strategies For Negotiating A Fair (And Favorable) Settlement In A High Net Worth Divorce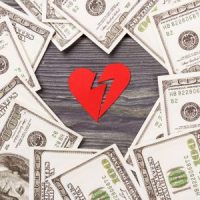 Divorce is a reality of life. The American Psychological Association (APA) estimates that up to 50 percent of U.S. marriages will end in divorce. For high asset couples, a divorce can be especially difficult. With so much on the line, the risk for a protracted legal dispute rises. This raises an important question: How do you get a fair divorce settlement?  The answer depends on many factors—though there are some strategies that you can use to put yourself in the best position for a fair (and favorable) settlement. Here, our Boca Raton high net worth divorce attorney provides strategic tips for negotiating a settlement in a high net worth divorce case in Florida.
Strategic Tip #1: Mindset Matters—Focus on the Future 
Negotiating a divorce settlement generally requires getting into the right mindset. It is important to focus on the future—not on the specific reasons why the marriage broke down. You should be ready to compromise. The reality is that in a high net worth divorce, it is unlikely that both parties will get exactly what they want. Still, avoid making concessions that are not in your best interests.
 Strategic Tip #2: Seek Professional Legal Representation 
Going through a divorce alone is a mistake—especially for high net worth couples. You should consult with an experienced Florida divorce lawyer as soon as possible. An attorney can help you work towards a fair and favorable settlement, ensuring that your rights are protected and reducing the risk of a serious conflict.
 Strategic Tip #3: Get a Thorough Understanding of Your Financial Situation 
A key strategy for negotiating a fair settlement in a high net worth divorce is to have a thorough understanding of your financial situation. You cannot reach a fair settlement in a divorce unless you know the value of your assets, including real estate, investments, retirement accounts, business, interests, and any debts/liabilities.
 Strategic Tip #4: Consider Mediation or the Collaborative Divorce Process 
Structure can be highly beneficial when negotiating a settlement in a high net worth divorce case in Florida. You should consider mediation or the collaborative divorce process. These non-binding options allow divorcing couples to work towards an agreement outside of litigation.
 Strategic Tip #5: Be Ready to Bring in a Financial Expert 
Finally, a key strategic tip is to be ready to bring in a financial expert. For example, you may want to consult with a forensic accountant who can bring clarity to a complex financial matter. In a low-conflict divorce case, a couple can jointly retain a forensic accountant or other financial expert. In a more highly contested case, you may want to get your own expert.
Contact Our South Florida High Net Worth Divorce Lawyers Today
At Williams & Varsegi, LLC, we have extensive experience representing clients in high net worth divorce cases. Our attorneys are committed to helping people find solutions that work. Contact our family law firm now to arrange a completely confidential initial legal consultation. From our Boca Raton office, we are well-positioned to handle high net worth divorce cases throughout the area.
Source:
apa.org/monitor/2013/04/marriage