The Most Costly Financial Mistakes to Avoid During Divorce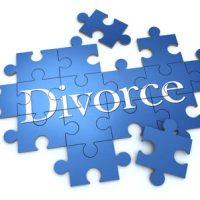 As attorneys who regularly advise clients who are going through the process of divorce here in Florida, we do sometimes see clients make financial mistakes that have long term repercussions. This is understandable, given how emotionally draining the process can be, however, it is also something to be avoided in order to stay on track.
At Williams & Varsegi, LLC, we do everything that we can to make sure that our clients do not make poor financial decisions during the divorce process. Below, we discuss the most important financial mistakes to avoid during divorce:
Big Purchases
Be careful about going out and purchasing an expensive item such as a car, house, etc. because this could negatively impact your financial situation. While this may have been affordable before, you may find that you have new bills and expenses now, making this an onerous purchase.
Cashing In Investments & 401(k)
Also be careful about cashing in on investments, as this could lead to unintended and financially burdensome tax consequences. It may also veer you off track of the financial goals you and your attorney mapped out for you. Having a good financial plan in place after divorce is extremely important
This also applies to cashing out your 401(k). Remember that, even if you cash in on the portions that have already been taxed, you will pay a penalty for withdrawing from your 401(k) before the age of 59 ½. Also keep in mind that, if you receiving a portion of your ex's retirement accounts via a qualified domestic relations order (QDRO), you can place it into your own IRA account under your name and defer paying taxes on it. Remember that not only could taking in this income as cash cause you to pay additional taxes, but it could place you in a higher tax bracket, which could have additional, unintended financial consequences.
Alimony & Employment
After December 31, 2018, the tax benefits of paying alimony disappear. While it may occur to some that, if they quit their job, they can get out of making alimony payments, making a financially unstable move like that during this time is not a good idea.
The Family Home
One mistake we see clients make a lot is having the instinct to fight for the family home at all costs. Keep in mind that while it may seem like your most valuable asset right now, the mortgage and maintenance on the family home may very well be too high for one person to stay on top of. In addition, we have seen clients who end up with a house that's worth less than what is owed on it—a phenomenon known as negative equity.
While it may very well end up making sense to keep the family home, just make sure that any decisions you make are made after discussing it with your attorney and financial planner (if applicable) so that they are made for practical – not emotional – reasons.
Contact Our Florida Divorce Attorneys Today
The Boca Raton and Coral Springs divorce attorneys at Williams & Varsegi, LLC, have the experience, skills, and commitment to providing you with the very best guidance during the divorce process. Contact us today to find out more about our services.
Resource:
forbes.com/sites/davidrae/2018/10/25/divorce-financial-mistakes/#2bed84377eda