Divorce For Physicians In Florida: A Comprehensive Guide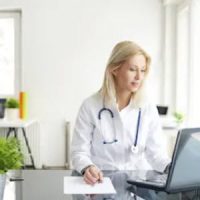 Medicine is a stressful, intensive field. While the American College of Emergency Physicians (ACEP) cites research showing that doctors are not more likely to get divorced than other professionals, the reality is that many medical professionals end their marriage. For physicians, divorce can be especially complicated. While the law is the same, there are often some unique issues. Here, our Boca Raton divorce lawyers provide a comprehensive guide to divorce for physicians in Florida.
 Background: The Divorce Laws and Process are Similar 
As a starting point, it is important to emphasize that the divorce laws and divorce process are the same for doctors as other professionals. The same residency requirements, filing regulations, property distribution rules, and other procedural standards apply. An experienced Florida divorce lawyer can help you navigate the process.
 High Net Worth Medical Professionals Face Some Unique Challenges 
While the divorce laws and divorce process are the same for physicians, high net worth medical professionals often face some unique challenges in a divorce. Here are some of the most important things that you should keep in mind:
Property Division: Under Florida law (Florida Statutes § 61.075), marital assets are divided in an equitable manner. For high net worth doctors, property distribution can be an area of conflict in a divorce.
Debt (Student Loans): Medical school is extraordinarily expensive. Many physicians have significant student loans. In some cases, those loans could either be deemed marital debt or could have implications for property division.
Spousal Support: Spousal support is not guaranteed in Florida, but it is far more likely to be awarded in high income/high asset divorce cases. If there is a significant gap in current and or future earnings between the parties, spousal support may be granted.
Custody and Visitation (Physician Schedules): Divorce is even more complicated for physicians who have young kids. Many doctors work complex, intensive work schedules. An irregular schedule could potentially have implications for child custody or child visitation.
Physicians Who Own a Professional Practice Must Be Proactive
 Physicians who own a professional practice must be proactive in divorce to protect their assets and business. Divorce can have significant financial and emotional consequences for business owners, and the stakes are particularly high for medical professionals. A proactive approach may involve prenuptial agreements, business valuations, and strategic planning to minimize the impact of a divorce. It is imperative that doctors who own a professional practice seek a comprehensive business valuation. Our Florida divorce lawyer can help you navigate the process.
Get Help From a South Florida Divorce Attorney for Physicians
At Williams & Varsegi, LLC, our Florida divorce lawyers have the professional skills and legal expertise to handle the full range of doctor family law cases. If you or your spouse is a doctor, we are here to help you through all aspects of your divorce. Call us now or contact us online to set up a fully confidential initial consultation. From our office in Boca Raton, we represent physicians and spouses of physicians in divorces throughout South Florida.
Source:
acep.org/globalassets/uploads/uploaded-files/acep/membership/sections-of-membership/yps/yps-3-5-years-out—medical-marriages.pdf