Does A High Net Worth Divorce Take Longer?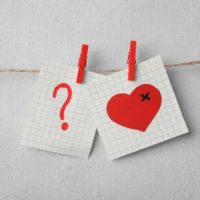 Divorce is hard. Most people want to be able to move forward with their life. It is an understandable impulse, but it is also important that your divorce is handled properly. This raises an important question: Does it take longer to finalize a high net worth divorce? The answer is yes—at least, it does on average. Though, the duration of the divorce process will always vary based on the specific circumstances of the case. In this article, our Boca Raton high net worth divorce attorneys provide a more comprehensive overview of the key things to know about this question.
High Net Worth Divorce Take Longer Because they are More Complicated 
A high net worth divorce typically takes more time to resolve because the case is more complex. In Florida, a divorcing couple's property and debts must be split up in an equitable manner (Florida Statute § 61.075). Not only do high asset couples have more property, they tend to have complex property, including real estate holdings, investments, retirement assets, and business interests. Other issues that frequently are not applicable for lower income couples (alimony) are also often an issue in high net worth divorce cases. There is simply more at stake and more that needs to be addressed. 
The Best Way to Speed Up the Divorce Process is to Avoid Litigation 
If you are preparing for a high net worth divorce in South Florida, you likely want to avoid getting locked in a difficult, multi-year legal battle. While you need to take your time to get your divorce done the right way, the best thing that you can do to avoid an unusually lengthy divorce process is to avoid litigation. A contested divorce takes longer than an uncontested divorce. High net worth couples are often strong candidates to try divorce mediation or collaborative divorce. That is not to say that you should always forego divorce litigation as an option. Your family law rights and your financial interests matter and they must be protected. Still, litigation should generally be viewed as the last resort in a divorce, not the initial plan. 
Do Not Rush Through a High Net Worth Divorce
 As a final word of caution, you should never rush through a high net worth divorce case. While speeding through any divorce is a mistake, it can be especially disastrous for high net worth couples. You do not want to end up with tax penalties, major financial losses, a damaged business or professional practice, or simply a far lower share of the marital property than you deserved simply because you rushed through your divorce case. 
Call Our South Florida High Net Worth Divorce Attorneys for Legal Guidance
At Williams & Varsegi, LLC, our Florida family lawyers have the professional skills and financial expertise to handle complex high net worth divorce cases. If you are going through a high asset divorce, we can help. Contact our legal team today to arrange your completely confidential consultation. With an office in Boca Raton, we represent clients throughout South Florida.
Source:
leg.state.fl.us/statutes/index.cfm?App_mode=Display_Statute&URL=0000-0099/0061/Sections/0061.075.html