What Are the Different Types of Alimony in Florida?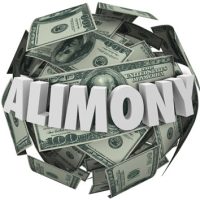 Alimony, also called spousal maintenance, is a court-ordered transfer of money between a higher-earning spouse to a lower-earning spouse during a period of separation, and possibly for a period of time after their divorce is finalized. While the spouses are free to negotiate their own alimony payments, most couples will go through the court system where a judge will decide which type of alimony the spouse will receive, the duration of the alimony payments, and most importantly, the amount of the alimony payments. According to Section 61.08 of the Florida Code, there are four types of alimony in the Sunshine State:
Bridge-the-Gap Alimony. The purpose of bridge-the-gap alimony is to help a former spouse transition from their married life to their new, single life. According to the Florida Statute, this type of alimony is meant to assist with "legitimate identifiable short-term needs." These may include necessities like a bed and other necessary furniture, money to secure housing and set up utilities, and other immediate, short-term needs. Ultimately, this type of alimony cannot be modified and cannot last for a period longer than two years. Importantly, a spouse receiving bridge-the-gap alimony may also receive other types of alimony awarded by Florida courts.
Rehabilitative Alimony. Unlike bridge-the-gap alimony, which focuses on identifiable, short-term needs, rehabilitative alimony is meant to assist a former spouse in establishing the capacity to become self-sufficient. In order to receive an award for rehabilitative alimony, the alimony-seeking former spouse must provide the court with a "specific and defined rehabilitative plan" – typically involving the development of appropriate employment skills or credentials. Rehabilitative alimony awards can be modified if there is a substantial change in circumstances, non-compliance with the rehabilitation plan, or completion of the rehabilitation plan.
Durational Alimony. Durational alimony is relatively new in Florida and provides economic assistance to a former spouse for a set period of time – but not one that exceeds the length of the now-dissolved marriage. Unlike rehabilitative alimony, the spouse seeking support will not have to provide the court with a detailed plan on how they plan to become self-sufficient. While the amount of the award may be modified if there is a substantial change in circumstances, the duration of the payments cannot.
Permanent Alimony. Permanent alimony is meant for situations where a former spouse is incapable of taking care of themselves, and their economic need will last for the rest of their life. For example, if the spouse has a permanent disability preventing them from being able to work in any capacity. While more common after the dissolution of long marriages, permanent alimony should still only be used when "no other form of alimony is fair and reasonable under the circumstances." In these situations, the Court should award an alimony payment that allows the former spouse to maintain a similar standard of living that they enjoyed during their marriage.
To learn more about the different types of alimony in Florida, or the factors that judges use when determining the award amount and duration, please contact the experienced family law attorneys at Williams & Varsegi, LLC. We are eager to assist you throughout each step of your case.