I Am Getting Divorced in Florida: Will I Be Required to Pay Alimony?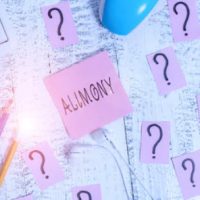 Alimony (spousal support & spousal maintenance) is an allowance paid by a person to their former spouse following a divorce. Under Florida law (Florida Statutes § 61.08), alimony is not guaranteed—it will only be awarded in certain circumstances.
For reference, an academic study cited by CNN Money found that alimony is awarded in around 10 percent of divorce cases nationwide. Of course, that ten percent still means that alimony is an issue in thousands of divorce cases in Florida every year.
Whether or not your divorce will be one of them depends on a number of different factors. Here, our alimony attorneys highlight three questions that can help you determine if you will be required to pay spousal support.
How Long Did the Marriage Last?

The duration of the marriage is one of the key factors in determining if and for how long alimony is appropriate. The duration of the marriage is calculated from the date of marriage until the date of filing of an action for dissolution of marriage. A short-term marriage is a marriage that has a duration of less than 7 years. In Florida, alimony is more commonly awarded after a moderate or long-term marriage. A moderate-term marriage is a marriage having a duration of greater than 7 years but less than 17 years. A long-term marriage is a marriage having a duration of 17 years or greater. 
Is there a Significant Gap in Income, Financial Resources, or Earning Potential?

Beyond the length of the marriage, the other most important factor is the current and future financial prospects of each party. The Court's consider the lower earning spouse's need for support and the higher earning spouse's ability to pay. After all, if both parties make the same amount of money, it would not be necessary to award one of them spousal support. The larger the gap in earnings, the more likely alimony is to be awarded so long as a need for support is established. This is often an issue in high net worth divorce cases.  
Did Your Spouse Make Any Sacrifices to Support the Marriage?

Finally, Florida courts put a considerable amount of weight on sacrifices/contributions made to support the family or the marriage. As an example, imagine that one spouse dropped out of college and gave up their career in order to stay at home with the children. Under Florida law, that would be a strong point in favor of awarding alimony. When individual financial sacrifices are made in favor of marriage and/or family, Florida courts will be more likely to award spousal support once the party established their need for support and the other spouse's ability to pay.
Call Our Florida Alimony Lawyers for Immediate Assistance 
At Williams & Varsegi, LLC, our Boca Raton and Coral Springs alimony attorneys have the knowledge and experience to represent clients with all types of alimony issues. If you have questions about paying alimony, we are here to help. For a completely confidential consultation, please contact us now. With offices in Coral Springs and Boca Raton, we serve communities in Palm Beach County and Broward County, including in West Palm Beach, Riviera Beach, Lake Worth, Delray Beach, Boynton Beach, Parkland, and Deerfield Beach.
Resource:
money.com/alimony-reform-spousal-support/
/how-alimony-payments-may-change-under-the-tax-cuts-and-jobs-act/