MOMpreneur Monday: Williams & Varsegi, LLC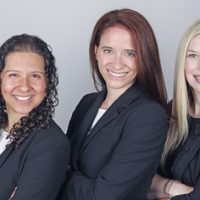 April 2, 2018
MOMpreneur: n. defined as a female business owner who is actively balancing the role of mom and the role of entrepreneur.
Welcome to our latest installment of MOMpreneur Monday, highlighting businesses and brands that were founded by female entrepreneurs and fellow Mommas!
Today's featured Modern Boca MOMpreneurs are Lawyers Katie Varsegi and Emerald Williams: Owners of Williams & Varsegi, LLC,  Boca Raton and Coral Springs!
Click Here to read full article