Splitting Up Retirement Savings in High Net Worth Divorce? How Qualified Domestic Relations Order (QDRO) Can Help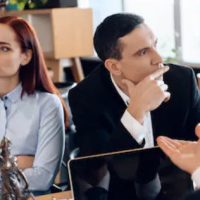 For high net worth couples, getting divorced can be especially complicated. If you and your partner have tax advantaged retirement savings, pension benefits, or any other ERISA benefits, it is imperative that discuss these financial issues with an experienced family law attorney.
Failure to take the proper steps to protect your assets could subject you to early surrender fees and other avoidable financial penalties, or it could result in benefits being left unclaimed. Here, our  divorce lawyers based in Coral Springs and Boca Raton explain how a qualified domestic relations order can help high net worth couples divide retirement assets in an efficient and cost effective manner.
What is a Qualified Domestic Relations Order (QDRO)? 
A qualified domestic relations order (QDRO) is a judicial order that allows couples to split retirement benefits as part of their divorce, without incurring penalties. As explained by the U.S. Department of Labor (DOL), a QDRO creates, assigns, or recognizes an alternative beneficiary's right to receive all or part of the benefits payable as part of a tax-advantaged retirement plan or ERISA-regulated group welfare plan. Without a properly structured QDRO place, a high net worth divorcing couple may:
Have trouble dividing their retirement assets/benefits in a fair manner;
Miss out on certain benefits, including a surviving spouse's benefits under a pension plan; and
Be subject to certain early withdrawal penalties or other fees.
A QDRO Should Be Personalized to Meet Your Unique Needs  
QDROs are notoriously complex. To be legally valid, a QDRO must be issued by a state court (Florida court) and it must meet certain federal standards. In addition, a qualified domestic relations order will only be maximally effective if it has been customized to meet your unique individual needs. Among other things, your QDRO should account for:
The totality of your retirement/group welfare plan benefits;
The nature of your retirement assets and benefits; and
How these benefits fit into your larger property division agreement.
High net worth couples in Florida should always be prepared to obtain a QDRO as part of a divorce. The more extensive and complicated your retirement benefits, the more important it will be to obtain a customized QDRO. Not only does an order make it easier to divide your marital property, but it will help to make sure that you and your spouse do not leave any money or benefits on the table. If you have specific questions about QDROs or splitting up retirement benefits in general, an experienced Florida divorce attorney can help.
Speak to Our Divorce Attorneys Today
At Williams & Varsegi, LLC, our Florida divorce lawyers are committed to providing fully personalized legal representation to clients. If you are dividing retirement assets in divorce, we are here to offer guidance and support. Contact our law firm today to schedule your initial consultation. From our law offices in Coral Springs and Boca Raton, we serve communities throughout the region, including in Broward County and Palm Beach County.
Resource:
dol.gov/sites/dolgov/files/ebsa/about-ebsa/our-activities/resource-center/publications/qdros.pdf
/new-study-indicates-that-trying-to-go-through-divorce-without-an-attorney-may-be-more-dangerous-than-you-think/