New Study Indicates That Trying to Go Through Divorce Without an Attorney May Be More Dangerous Than You Think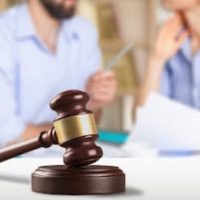 A new study indicates that trying to represent yourself in court to complete your divorce can be absolutely disastrous. The study, titled "Trapped in Marriage," was published by Harvard Law, and specifically found that, over the course of three years, individuals who had to rely on self-help materials in order to get a divorce resulted in only five percent managing to end their marriages unless they eventually obtained assistance from an attorney.
When it comes to divorce process itself, the potential for problems to abound is of constitutional proportions, and this serves as a true barrier to getting it done. In fact, divorce has been described by some as a "right that can only be exercised in court." There is no question that those representing themselves are going to struggle with how to navigate the process: websites and other materials are often outdated, court forms and the language they use can be beyond difficult to understand, and there are mandatory waiting periods at all stages; amongst a number of other hurdles.
Tips On Saving Money During Your Divorce
There are a number of steps you can take to minimize costs during your divorce, while also working with an experienced attorney to ensure that it is done right and there are no mistakes made that will haunt you for a lifetime, such as with child custody issues. Some of these include:
Making sure you are as organized as possible before you reach out to your attorney, including when it comes to brief emails. By preparing a list of questions ahead of time, you can cut down on time spent in general;
Do not hesitate to reach out to your attorney's staff, such as their paralegals and legal assistants;
Ask your attorney about any alternatives that they might offer, such as alternative dispute resolution or mediation;
Be honest and upfront with your attorney from day one; meaning full disclosure involved on everything; so that you are both put on notice regarding how much time your case might involve;
Complete a financial disclosure statement and gather any necessary supporting paperwork (such as bank statements) before your meetings with your attorney;
Consider working with other professionals, such as accountants and financial advisers, in addition to your attorney;
Make sure that you fully understand your fee agreement and ask as many questions as necessary in order to do so; and
Consider reaching an agreement when it comes to personal property items.
Do Not Hesitate To Reach Out
Having an attorney by your side not only allows you to resolve your divorce more quickly efficiently and correctly, but also allows you to, for example, fight for more child-support. If you live in Florida and have questions about divorce services, contact our experienced Coral Springs divorce attorneys at Williams & Varsegi, LLC, today to find out how we can help. We have offices in Boca Raton and Coral Springs, and serve clients throughout Florida.
Resource:
law360.com/access-to-justice/articles/1164301/a-divorce-without-lawyers-is-hard-does-it-have-to-be-
/the-importance-of-addressing-insurance-issues-during-divorce/