How Is Child Support Calculated In A High Net Worth Divorce In Florida?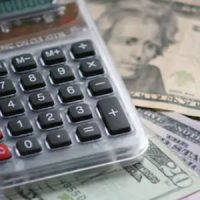 Going through a divorce is never an easy thing to do. High net worth divorce cases are especially complicated—even more so for parents of young children. In Florida, the non-custodial parent may be required to pay child support to the parent with primary physical possession of the child.
This raises an important question: How is child support calculated? Here, our Coral Springs and Boca Raton high net worth divorce attorneys answer the question by discussing Florida child support guidelines and explain why a deviation from the guidelines may be necessary for high asset/high income couples.
Florida Child Support Guidelines: A Couple's Combined Monthly Income 
Florida has pre-established child support regulations in effect to help figure out how much a non-custodial parent will owe following a divorce or a separation (Florida Statutes § 61.30). As explained by the Florida Department of Revenue, the state's child support guidelines consider:
The combined gross monthly income of both parents;
The child's health care needs and child care needs; and
The other standard needs for the child.
In other words, Florida uses the "income shares" model for determining child support obligations. With this type of system, Florida courts essentially "calculate" how much each parent would contribute towards the child if the family was intact and determine child support accordingly. 
A Deviation from the Child Support Guidelines May Be Appropriate  
The child support guidelines set forth by Florida state law are presumed to be appropriate. At the same time, state policy also recognizes that preset guidelines cannot work effectively in every case. An obvious defect is that the "income shares" model may not properly reflect the true financial means of each parent.
For example, some high net worth individuals have significant funds/assets that are not traditionally counted as "income" under the law. For this and other reasons, courts allow for deviation from the child support guidelines on a case-by-case basis. The parent who wants to get a  child support deviation has the obligation of establishing that such a deviation is fair and equitable.   
There are Benefits to Keeping a High Net Worth Divorce Out of Court 
High net worth divorce cases can often be better resolved outside of litigation—especially when a couple shares kids and has to work out an arrangement regarding child custody, child visitation, and child support. If you are a parent preparing for a high net worth divorce in Florida, an experienced attorney can help you find the best path forward. 
Speak to a High Net Worth Divorce Lawyer in Southeastern Florida Today
At HVW Law Group, our South Florida high net worth divorce lawyers have the skills and experience to handle the full range of financial issues, including child support cases. Contact our legal team now for your fully private initial appointment with a lawyer. From our legal offices in Boca Raton and Coral Springs, we handle high asset divorce cases throughout the wider region, including in Parkland, Deerfield Beach, Coconut Creek, Tamarac, Margate, Hillsboro Beach, and Lighthouse Point.
Resource:
floridarevenue.com/childsupport/child_support_amounts/Pages/child_support_amounts.aspx