Divorce In Florida: Your Guide To Residency Requirements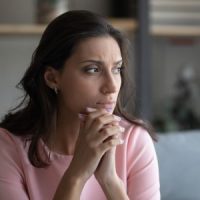 The United States is a mobile society. Many people relocate across state lines during the course of their life. For a married couple going through a divorce, deciding where to file for divorce can be complicated. You can get divorced in Florida even if you got married in another state—but you must satisfy the official residency requirement. Here, our Coral Springs and Boca Raton divorce attorneys explain the most important things to know about Florida's residency requirements for divorce.
Florida Law: One Spouse Must Be a Legal Resident of the State for at Least Six Months 
Under Florida Statutes § 61.021, in order to file for divorce in Florida, "one of the parties to the marriage must reside 6 months in the state before the filing of the petition." To be clear, this means that you are eligible to file for divorce in Florida even if one spouse lives in another state. As long as one party is a legal resident of Florida—and has been so for a minimum of six months—you have the right to file for divorce in this state. 
How to Prove that You are a Resident of Florida 
Neither the Florida state government nor the federal government keeps one specific database that records each person's official residence. In fact, it is even possible to be a resident of two states at the same time. You may need to prove your legal residency when filing for divorce in Florida. Some common examples of documentation that you can use to prove that you (or your spouse) is a valid legal resident of Florida include:
A Florida driver's license;
A Florida non-driver's license identification card;
State or federal tax records;
A utility bill in your name (with a Florida address); and
An affidavit from a reliable third party, such as an employer. 
You Must File for Divorce in the Appropriate County 
In Florida, divorces are generally handled at the county level. A separating couple should file for divorce in the proper county court. For example, if you live in Coral Springs, your divorce petition should be filed in Broward County. Alternatively, if you are a resident of Boca Raton, then your divorce petition may be filed in Palm Beach County.
In some circumstances, a married couple in Florida may be eligible to file for divorce in multiple counties. Most often, this occurs when a couple is already living separately in two different counties. If you are unsure of how or where to file a divorce petition, an experienced Florida family law attorney can help. 
Get Help From a Divorce Lawyer in South Florida
At HVW Law Group, our Florida divorce attorneys know the importance of family. If you have any questions about our state's residency requirements for divorce, we are here to help. Call us now or reach out to us using our online contact form for a strictly private initial consultation. With legal offices in Coral Springs and Boca Raton, we handle divorce cases throughout the entire area, including in Broward County and Palm Beach County.
Resource:
leg.state.fl.us/Statutes/index.cfm?App_mode=Display_Statute&URL=0000-0099/0061/Sections/0061.021.html#:~:text=61.021%20Residence%20requirements, History