Florida Divorce: Does A Stay-At-Home Parent Automatically Get More Timesharing?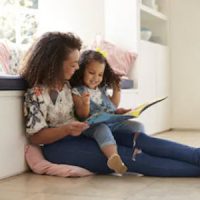 According to a survey from the Pew Research Center, 27 percent of mothers and 7 percent of fathers report that they are stay-at-home parents. For families with a stay-at-home parent, divorce can be especially challenging. You may be wondering: Does the stay-at-home parent automatically get more timesharing than the working parent?? The answer is 'no'—though each parent's relationship with the child(ren) and ability to provide a stable life will be relevant factors. In this article, our Boca Raton and Parkland divorce attorneys explain the key things to know about stay-at-home parenting and child custody (called "timesharing") in Florida.
Know the Law: Florida is a "Best Interests of the Child" State 
As a starting point, is it important to understand the standard that our state's family law courts apply when determining a timesharing schedule for minor children.  Under Florida law (Florida Statutes § 61.13(3)), "the best interest of the child shall be the primary consideration" when establishing or modifying parental responsibilities and parenting time. If there is a conflict over what the timesharing schedule should be, a Florida court will consider all factors relevant to determining what type of arrangement is in the child's best interests, including:
Each parent's demonstrated parenting ability;
The developed relationship between parent and child;
Each parent's ability to provide a stable, secure home environment;
The reasonable preference of the child—if mature enough to give input; and
Any history of abuse or neglect.
No Automatic Schedule in Favor of a Stay-at-Home Parent, But Relationship Matters 
As noted above, there are no automatic preferences for the stay-at-home parent to have greater timesharing with the children. Indeed, the Florida statute does not directly speak to the matter. That being said, the demonstrated parenting knowledge, demonstrated parenting ability, and existing relationship between each parent and their children will matter. In practice, this means that while a Court may find that the child's best interest is served by awarding the non-working parent a greater share of the timesharing, our experienced attorneys will guide you in putting forth your strongest case to the Court, no matter the circumstances. Florida law requires a detailed review of the statutory factors to help the Court establish a timesharing schedule in the best interest of the child. 
Courts Prefer Shared Parenting (Parenting Plan) 
It is also important to emphasize that Florida courts strongly prefer some form of collaborative parenting. State policy presumes that it is inherently in the best interests of a child to have a positive, consistent relationship with both of their parents. Stay-at-home families who navigate the divorce process can often benefit from working towards a mutually agreeable custody and visitation arrangement.  Our Boca Raton and  Parkland divorce and custody lawyers can help you work towards a solution that protects your parental rights and is in the best interests of your family. 
Contact Our Divorce Lawyers for Help
At Williams & Varsegi, LLC, our Florida divorce attorneys are compassionate, solutions-centered advocates. If you have any questions about stay-at-home parenting and child timesharing, our legal team is available to help. Contact us today for a strictly confidential family law consultation. We provide divorce representation in Parkland and throughout the surrounding region, including in Coral Springs, Coconut Creek, Tamarac, Pompano Beach, Deerfield Beach, and Boca Raton.
Resource:
pewresearch.org/fact-tank/2018/09/24/stay-at-home-moms-and-dads-account-for-about-one-in-five-u-s-parents/