Florida Divorce: Will My Prenuptial Agreement Be Enforced?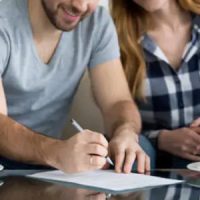 A prenuptial agreement is a contract a couple signs before their marriage that controls how their  property and assets will be handled in the event of a separation. While prenuptial agreements are legally enforceable in the state of Florida, they must meet strict standards—otherwise, the prenup can be invalidated. If you are getting divorced in Boca Raton or Coral Springs, FL and you have questions about your prenuptial agreement, you should consult with an experienced attorney as soon as possible.
Prenuptial Agreements in Florida: Understanding the Requirements
Florida law favors allowing individuals to resolve their own issues through voluntary agreements. As such, Florida courts will generally lean towards upholding prenuptial agreements—that being said, they can only do so when the appropriate criteria are met. In the 1987 Florida Supreme Court case of Casto v. Casto, the state's highest court created the standards by which prenups will be assessed. To be enforceable in Florida, a prenuptial agreement must: 
Be in Writing: In Florida, prenuptial agreements must be in writing. Otherwise, they are invalid. Unlike some commercial contracts, an oral prenuptial agreement will not be enforced.
Signed By Both Spouses: Prenuptial agreements must be signed by both partners. An unsigned prenuptial agreement is not enforceable.
For a Legitimate Marriage: If the marriage is not legitimate, then any related prenup will be deemed invalid. As an example, if it comes out that one spouse was still married to another person, that would undermine a prenup.
Agreed Under a Fair Process: The process by which the prenuptial agreement was negotiated and signed matters. If a prenup was entered into under duress or as a result of fraud or a material misrepresentation, a Florida court can decide to set it aside. Parties generally have a duty to disclose their assets and liabilities when signing a prenup.
Have Permissible Contents: Finally, prenuptial agreements can only address certain things. In Florida, you cannot use a prenup to deal with issues of child custody or child support. If your prenup contains terms regarding child support, those specific terms (at the very least) are unenforceable under state law.

Ultimately, every dispute over a prenup must be assessed on case-by-case basis. Whether or not your prenuptial agreement is valid will depend on the specific circumstances of your marriage and the contents of the document. Be sure to have the prenuptial agreement reviewed by an experienced divorce lawyer who can advise of your rights and options.
Call Our Boca Raton and Coral Springs Divorce Attorney for Help With Your Case
At Williams & Varsegi, LLC, our Boca Raton and Coral Springs divorce lawyers have the knowledge, skills, and experience to handle cases involving prenuptial agreement. If you have questions or concerns about the enforceability of a prenuptial agreement, we are here to help. To set up a fully private review of your divorce and prenuptial agreement, please contact our law firm today. With offices in Coral Springs and Boca Raton, we represent clients in Broward County, Palm Beach County, and all over South Florida.
Resource:
leagle.com/decision/1987838508so2d3301793