Florida Divorce: What are Required Financial Disclosures?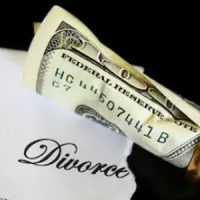 Before a divorce can be finalized, the parties must divide their divide their assets and liabilities. In Florida, marital property is split in an equitable manner. Of course, it is impossible to fairly divide property if you do not know what you and your spouse own. This is why Florida requires divorcing couples to share all material financial information.
Under the Florida Family Court Rules of Procedure (Rule 12.285), parties to a divorce must make comprehensive and accurate financial disclosures. Here, our Boca Raton and Coral Springs divorce lawyers explain the most important things that you need to know about Florida's financial disclosure requirements.
Financial Affidavits and Divorce 
A financial affidavit is a sworn legal document that details a person's financial situation. Depending on your income level, you may be required to complete a short-form financial affidavit or a long form financial affidavit. If your gross income is higher than $50,000, you should be prepared to complete Florida's long form financial affidavit. In either case, you will be required to disclose:
Assets;
Debts;
Gross income; and
A reasonable estimate of expenses.

Your Duty to Produce Financial Documents and Records 
If you are getting divorced—particularly if you are part of a high net worth couple—it is imperative that you organize financial documents and records. Not only will proper organization help you avoid mistakes, you will most likely be required to turn over many of these documents. What exactly needs to be produced varies from divorce to divorce. Some of the most common financial documents that are disclosed include:
State and federal income tax returns;
Bank statements;
Investment account statements;
Pay stubs;
Business records; and
Debts and other financial liabilities.

How to Protect Your Rights If Your Spouse Refuses to Produce Documents 
The duty to share financial information runs in both directions. Your spouse should make comprehensive financial disclosures. Unfortunately, in some cases, parties to a divorce attempt to conceal assets. If your spouse is refusing to turn over relevant financial documents or if you believe that they are hiding assets, it is time to call an experienced divorce attorney.
Your attorney will be able to take action to compel documents and protect your rights. There are a number of different legal tools that the Williams & Varsegi, LLC, attorneys frequently use to gain access to important documents and records.  Our attorneys frequently use requests to produce records from spouses and third parties and subpoenas to gain access to incomplete or hidden financial records.  Florida's financial disclosure rules are strict. If a party improperly conceals assets, they could be subject to civil penalties. The attorneys at Williams & Varsegi, LLC, are skilled at obtaining relevant financial information that helps our clients receive the best settlements possible.   
Call Our Boca Raton and Coral Springs Divorce Attorney Today
At Williams & Varsegi, LLC, our Florida divorce lawyers have the skills, diligence, and experience to handle the full range of high net worth divorce cases. If you have any questions about required financial disclosures, we are ready to help. For a fully confidential consultation, please contact our law firm right away. With an office in Coral Springs and Boca Raton, we serve clients throughout Southeastern Florida.