Divorce Tips for Doctors and Other Medical Professionals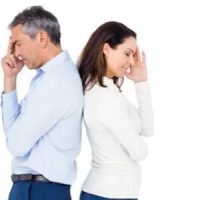 There are few things more difficult than ending a marriage. For doctors and other high net worth medical professionals, going through a divorce can be especially challenging. There are often complex financial and legal issues that must be addressed and resolved.
At Williams & Varsegi, LLC, we have extensive experience representing doctors and other skilled professionals in divorce cases. Here, our Boca Raton and Coral Springs divorce attorneys highlight four useful tips that doctors and other professionals can use to protect their rights and interests.
Protect the Value of Your Medical Practice

First and foremost, it is imperative that you protect your professional interests. If you are a doctor or medical specialist who owns all or part of a professional practice, your business interests could be affected in divorce. Indeed, depending on the specific circumstances of the case, your spouse could be entitled to a portion of the value of your practice. Our Florida divorce lawyers can help you take the proper steps to protect your business interests through the entire course of your divorce. 
Prepare for the Challenges Facing High Net Worth Couples

Many doctors and medical specialists have a high net worth. For a number of different reasons, high asset couples face unique challenges in divorce. Of course, one major issue is that there is simply more property that needs to be dealt with. Beyond that, many high net worth couples often own especially complex property. Some examples include real estate holdings, investment assets, and retirement accounts. Our Boca Raton and Coral Springs, FL family lawyers have the skills and experience needed to effectively represent clients in high net worth divorce proceedings. 
Think About Remaining Student Loans and Other Debts

Medical school is extraordinarily expensive. According to data cited by the American Association of Medical Colleges (AAMC), the median student loan debt for a medical school graduate now exceeds $200,000—with many professionals owing far more than that. As a result of the cost and duration of medical training, it is normal for doctors to have considerable student loan debt for many years into their career. If you have student loan debt, those payments should absolutely be considered within your divorce proceedings as pursuant to Florida law, that debt may be subject to equitable distribution.  
Be Ready to Deal With Spousal Support (Alimony)

Finally, doctors and other medical professionals should always consider spousal support. When there is a substantial gap in the current and future economic prospects between divorcing spouses—which is not uncommon for marriages involving a medical doctor—alimony is far more likely to be awarded to the financially disadvantaged spouse. Our Florida divorce lawyers will help you understand how Florida's alimony laws apply to your case.
Discuss Your Case With a High Net Worth Divorce Lawyer
At Williams & Varsegi, LLC, our Florida divorce attorneys are experienced, effective advocates. If you are a doctor or medical professional who is going through a divorce, we can help. To set up a strictly confidential family law consultation, please contact us right away. With offices in Coral Springs and Boca Raton, we serve clients in Broward County, Palm Beach County, and throughout South Florida.
Resource:
aamc.org/news-insights/7-ways-reduce-medical-school-debt