Divorce For Parents In Florida: What To Know About Parenting Plans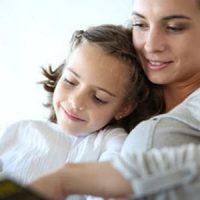 Going through a divorce is never easy. There are many complicated emotional, legal, and logistical issues that must be addressed and resolved. For parents, there is an added layer of complexity. To help facilitate a smooth transition, Florida law requires divorcing parents to develop a parenting plan. In this article, our Coral Springs and Boca Raton divorce attorneys highlight the key points you should know about parenting plans in Florida.
What is a Parenting Plan? 
A parenting plan is essentially Florida's version of a child custody and child visitation agreement. It is a written document that clearly defines each parent's rights and responsibilities going forward in the relationship. As explained by the Florida Courts, a parenting plan is required in all divorce cases that involve the time-sharing of a minor child. Even if there is no dispute, a parenting plan is still necessary.  
The General Guidelines of a Parenting Plan in Florida 
There is no one right way to create a parenting plan. By definition, every parenting plan is unique. It should be customized to suit the specific needs of the family. That being said, effective parenting plans generally share some common core elements. Further, a parenting plan must meet certain requirements to be approved by a family law judge in Florida. Here are six key elements of a parenting plan:
The plan should define parental rights and parental responsibilities;
The plan should include a child time-sharing schedule and instructions for transportation;
The plan should clarify how important child-related decisions (educational, medical, religious practice, etc.) will be made;
The plan should divide child-related expenses, including for extracurriculars;
The plan should contain instructions for communication between the parents; and
The plan should specify a basic process for dispute resolution.

With Parenting Plans, Collaborative Solutions Often Work Well 
With a collaborative mindset, you and your former partner may be able to reach a parenting plan that works best for your child and your family. Ultimately, a parenting plan is a roadmap for working together on co-parenting and child rearing. These plans are usually more effective when both parents give input and try to build a stable structure for their child. For this reason, negotiation of a parenting plan is often the best approach. At the same time, your parental rights always matter. If your former spouse simply refuses to cooperate or refuses to try to come to a reasonable parenting plan, a judge may need to step in to help resolve the issue. 
Call Our Florida Family Lawyers for a Confidential Initial Consultation
At Williams & Varsegi, LLC, our Florida family law attorneys are passionate, trustworthy advocates for our clients. We help people find solutions that work for their families. If you have any questions about divorce and parenting plans, we are here as a resource. Contact us now for your confidential initial divorce consultation. From our legal offices in Coral Springs and Boca Raton, we serve communities throughout the region, including but not limited to Weston, Sunrise, Davie, Parkland, Pompano Beach, Boca Raton, Delray Beach, Highland  Beach, Boynton Beach, West Palm Beach, and Lake Worth.
Resource:
flcourts.org/content/download/403371/file/995c.pdf