What to Know About the Use of Expert Witnesses in a High Net Worth Divorce Case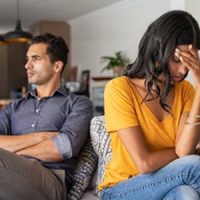 For high net worth couples, going through a divorce can be especially challenging. Not only is there more money at stake, but many high income couples own complex property and hard-to-value assets. For this reason, an expert witness may be called upon to bring clarity to a complicated financial matter. In this article, our Boca Raton and Coral Springs high net worth divorce lawyers explain the key things to know about expert testimony in high asset divorce cases in Florida.
Expert Witnesses are Distinguished from Ordinary (Fact) Witnesses 
Broadly speaking, there are two categories of witnesses. An ordinary witness gives personal testimony. These witnesses know the people involved in the case and testify as to a specific fact, event, or the general character of one of the parties.
In contrast, an expert witness is an individual with specialized skills, knowledge and/or professional experience. An expert witness helps the court understand and contextualize the meaning of complex information. 
High Net Worth Divorce: Complex Financial Matters 
In a high net worth divorce case, expert witnesses are often called upon to deal with financial matters. Some notable examples of financial expert witnesses include:
Financial advisors;
Business professionals;
Local market real estate experts;
Property appraisers; and
Forensic accountants.
The Daubert Standard for Expert Witness Testimony 
Expert witness testimony can be highly compelling, persuasive, and necessary. The expert is testifying to a complex matter for which the judge is unlikely to have a full understanding. With this in mind, Florida family law courts do not want to allow unreliable expert witnesses into the case. The state uses the so-called 'Daubert Standard' to assess the admissibility of expert witness testimony. The Daubert Standard was articulated by the Supreme Court of the United States in the 1993 case of Daubert v. Merrell-Dow Pharmaceuticals, Inc. It has since been adopted until the Florida Evidence Code. Under the standard, a Florida family law court will only allow an expert witness to testify if:
They can demonstrate that their testimony is well-backed by facts/data;
The methods/principles they use to draw conclusions are widely accepted in the field; and
The methods/principles used are actually applicable to the case at hand.
If you are involved in a high net worth divorce, expert witness testimony could play a major factor in the ultimate outcome of the dispute. An experienced Florida divorce lawyer will utilize the financial experts that you need to build a strong, compelling legal case.  
Call Our Divorce Attorneys Today
At Williams & Varsegi, LLC, our Florida divorce law team possesses the skills and family law experience to protect your rights. If you have any questions about the use of expert testimony to resolve a financial dispute in a high net worth divorce case, we are here to help. Contact us today for a confidential initial consultation. With offices in Boca Raton and Coral Springs, we provide family law services throughout South Florida.
Resource:
euro.ecom.cmu.edu/program/law/08-732/Evidence/Daubert-Dow.pdf