What Do You Need To Do To Get An Uncontested Divorce In Broward County?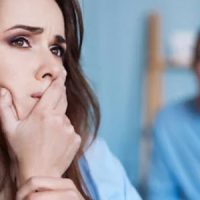 Divorce is stressful. While it is certainly the right decision for some couples, it is never easy to actually go through the process. Most people who get divorced want to find a low-conflict resolution that avoids litigation. In Florida, you can get an uncontested divorce. To do so, you will need to reach a settlement with your spouse. Here, our Florida divorce attorney provides a more detailed overview of the key things to know about getting an uncontested divorce in Florida.
 A Divorcing Couple Must Meet Residency in Florida (Six Months)
 Florida has a residency requirement for divorce. You can file for divorce in South Florida regardless of which state you originally got married in. However, you and your spouse are only eligible to file for divorce in Florida if at least one of you lived within the state for a minimum of 180 days. You should file for divorce in the county where at least one party resides. For example, if you live in Coral Springs, you can file for divorce in Broward County.
 A Divorcing Couple Must Reach an Agreement on Grounds (No-Fault Divorce) 
To get an uncontested divorce, you must agree on the grounds. The good news is that this is relatively straightforward in Florida. Our state is a no-fault divorce state. You and your spouse can file for an uncontested divorce on the grounds that your marriage is "irretrievably broken." In other words, you will not have to get into the specifics of why your relationship ends during the legal process. Your testimony that the marriage is irretrievably broken is enough.
 A Divorcing Couple Must Resolve Every Matter (Property Division, Alimony, Custody, etc)
 With an uncontested divorce, the parties generally file joint divorce papers. To do so, they must have already reached an agreement (settlement) on every relevant family law. You cannot get an uncontested divorce in Florida until there is a full settlement. Matters that may need to be addressed in your divorce settlement include:
Property Division: Splitting up property and assets can be difficult—especially for high income couples. You and your spouse must reach an agreement under the state's equitable property division statute (Florida Statutes § 61.075.)
Alimony: Alimony (spousal support) is not an issue in every divorce in Florida. Though, if it is an issue in your case, alimony needs to be settled before an uncontested divorce is finalized.
Child Custody & Visitation: Do you have young children? If so, you and your spouse will need to come to a viable parenting plan to resolve child custody and child visitation.
Child Support: The non-custodial parent may be required to pay child support as part of the divorce. If child support is an issue in your case, it needs to be resolved before the court signs off on your uncontested divorce. 
Get Help From a Divorce Lawyer in Coral Springs, Florida
At Williams & Varsegi, LLC, our Florida divorce attorneys are diligent, experienced advocates for clients. If you have questions about uncontested divorce, we can help. Give us a call now or connect with us online to arrange your completely confidential case assessment. We provide family & divorce representation in Coral Springs and throughout Broward County.
Source:
leg.state.fl.us/statutes/index.cfm?App_mode=Display_Statute&URL=0000-0099/0061/Sections/0061.075.html