Three Considerations For Women Going Through Divorce In Florida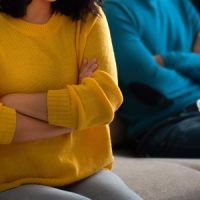 The divorce laws are gender neutral. From a technical legal perspective, women and men have the same rights and responsibilities in divorce. However, the reality is not always so straightforward. As a collective, women—and mothers—face certain challenges. In this blog post, our Florida divorce lawyer highlights three unique considerations for women going through divorce in Florida.
Women Bear the Disproportionate Financial Toll of Divorce in the U.S. 
Financial considerations are a key part of any divorce. A divorcing couple must untangle their finances—splitting up all of their assets and liabilities under Florida's equitable distribution of property standard. Florida's equitable distribution statute is gender neutral. The courts do not actually consider sex when applying the guidelines.
At the same time, it is important to recognize that women have disproportionately borne the brunt of the economic burden of divorce. A study cited by the National Library of Medicine finds that women persistently and consistently experience worse financial outcomes than men in divorce. As a woman going through a divorce, it is imperative that you work proactively to protect your interests. 
Mothers are at the Head of Most Single Parent Households in Florida 
Are you a mother going through a marital separation in Florida? Parents of young children must resolve custody and visitation before their divorce can be finalized in Southeast Florida. Once again, the laws are technically gender neutral. Florida presumed that shared parenting—some form of joint custody—is inherently better for children. Further, mothers will not automatically get primary physical custody of a child.
However, the reality is that mothers are far more likely to lead single family households. In fact, the
Single Parent Project estimates that more than 8 and 10 single parent households in the United States are led by mothers. As a mother, you need to know how to protect your rights and your family. 
Women are More Likely to Face Domestic Abuse 
Unfortunately, domestic violence is still a serious problem in Florida, throughout the United States, and around the world. Both women and men are the victims of domestic violence. At the same time, once again, women are disproportionately the victims of severe abuse or assault at the hands of spouses and other intimate partners.
Domestic violence can have a major impact on a divorce case in Florida. As a woman who has endured spousal abuse, it is crucial that you take proactive steps to protect your health, safety, emotional well-being, family, and your future. An experienced divorce lawyer for women can help you navigate the complexities of a difficult and high-conflict divorce case.
Contact Our South Florida Divorce Lawyers for Women Today
At Williams & Varsegi, LLC, our Florida divorce attorneys have the professional skills and legal experience to represent women. If you are a woman preparing for a divorce, we can help. Contact our family law team today for a confidential consultation. With a law office location in Boca Raton, we provide divorce representation to women throughout Southeastern Florida.
Source:
ncbi.nlm.nih.gov/pmc/articles/PMC5992251/