New Study Sheds Light on Divorce Being Less Harmful When Children Are Younger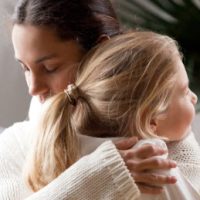 As attorneys who regularly advise clients on obtaining a divorce, we regularly hear clients express concerns over the well-being of their children throughout the process. Understanding where children are at, developmentally, can help you get them through divorce.  And yet, while a number of couples try to delay divorcing until their children are older, thinking this will be less traumatic for them, in fact, a new study reveals that divorcing is less harmful if it occurs earlier in childhood.
What the Study Found
According to study results, children between the ages of three and seven whose parents divorced demonstrated no differences regarding emotional and behavioral problems compared to those whose parents did not get divorced. The study makes it clear that divorce during a child's early adolescence clearly carries more potential repercussions than doing so early in childhood.
The study also found that children from more privileged backgrounds were equally likely to suffer mental health problems as their less advantaged peers after a family breakup, and mothers who divorced when their children were older versus younger also tended to experience more issues.
How to Talk To Children about Divorce
When approaching the discussion of divorce, understanding where children are at developmentally can help. For example:
Preschoolers are still highly dependent upon their parents, and have a limited ability to understand the concepts of cause and effect, which also means that they can develop inaccurate ideas about what led to the divorce. Try to ensure that children this age feel like they have stability, reassurance, consistent care, and nurturing, while also sticking to the basics—how their lives will be affected regarding living arrangements, school, etc.;
Children who are a little older (around eight or nine) tend to see things in more black and white, and may assign blame when it comes to the divorce. Watch for signs of anxiety, anger, fear, or sadness. Those that fantasize about their parents getting back together will likely have a difficult time with the healing process, and need to understand that the split had nothing to do with them. Similarly to small children, stability and routines are important;
For pre-teens (ages 12 to 14), the process can be more difficult. Anger and irritability can occur. Keep lines of communication open, and do not hesitate to seek out assistance via counseling if necessary.
Contact Our Florida Divorce Attorneys to Find Out More
Deciding to get divorced, and when it would be best for you and your family, is a completely subjective, personal decision. However, having a divorce attorney by your side to help advise you through the process and ensure that you and your loved ones are protective is an important component of getting through it and moving on with your life. Contact our Coral Springs divorce lawyers at Williams & Varsegi, LLC, today to find out how we can help you with this difficult time in your life.
Resource:
telegraph.co.uk/news/2019/01/17/revealed-best-age-get-divorced-protect-childrens-mental-health/