Dissipation of Assets: How to Prove It, Stop It, and Protect Your Rights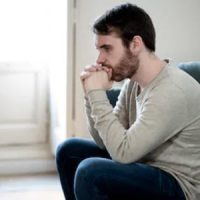 Finances are a contentious factor in many divorce cases—particularly for high net worth couples. In Florida, spouses are entitled to their fair share of the joint property. This raises a question: What happens if your partner is wasting assets before divorce? Fortunately, you have options available. Waste/abuse of marital property is often referred to as 'dissipation of assets'—and it is grounds for legal action. Here, our Boca Raton and Coral Springs divorce attorneys provide a guide to dissipation of asset claims in Florida.
Dissipation of Assets: Understanding the Basics  
Florida courts define dissipation of assets as the unreasonable, wasteful, or illegal use of money/property for personal purposes unrelated to the marriage. As a general rule, dissipation can only occur immediately before a divorce petition is filed or in the period between the filing and finalization of a separation. In other words, reckless spending that happened ten years ago, while unwise, is not dissipation. Some notable examples of conduct that could constitute dissipation of assets include:
Reckless gambling losses;
Giving gifts to a mistress or others;
Unusually extravagant spending;
Taking out large amount of credit card debt; and
Fraudulent conveyances to third parties.

Proving Dissipation in Florida 
In order to take action—whether you are trying to stop further abuse of your assets or you are petitioning for a larger share of the marital property—you must present carefully organized, comprehensive evidence to support your claim. An experienced Florida divorce lawyer can help you gather and review the evidence you need to bring a claim, including bank statements, tax records, credit card receipts, and other financial records. 
How to Stop Additional Waste or Abuse 
In dissipation of asset cases, a proactive approach is always best. If you can stop excessive or reckless spending before too much money is wasted, you will be in a much better position to protect your own financial interests. Remember, you have options available. In some cases, a Florida court may even enter an injunction prohibiting one spouse from wasting or abusing any other marital property. 
Dissipation and Equitable Distribution  
Under Florida law (Florida Statutes § 61.075), a divorcing couple's marital property is subject to equitable distribution. An equitable division of assets is a 'fair' division of assets—which is not necessarily a fifty/fifty split. Dissipation of assets may be good cause to receive an uneven share of the marital property. In other words, a Florida court may remedy dissipation of assets by awarding one spouse more than half of the property in order to make up for their partner's wasteful or abusive spending.
Call Our South Florida Divorce Lawyers Today 
At Williams & Varsegi, LLC, our Florida family law attorneys are skilled, attentive advocates for clients. If you have questions about dissipation of assets, we are here to help. For a completely private consultation, please contact our law firm now. From our office locations in Coral Springs and Boca Raton, we serve clients throughout the region, including in Parkland, Delray Beach, Boyton Beach, Loxahatchee, West Palm Beach, Pompano Beach, Deerfield Beach, Coconut Creek, Lighthouse Point, Sunrise, Plantation, Hollywood, and Fort Lauderdale.
/florida-divorce-deferred-compensation-profit-sharing-plans-and-other-complex-benefits/