Florida Divorce: How to Uncover Hidden Assets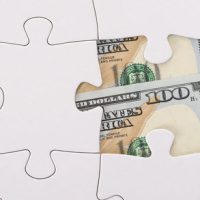 Under Florida law (Florida Statutes § 61.075), a divorcing couple's assets are divided in an "equitable" manner. Of course, marital property cannot be split fairly unless both parties know exactly what they owned—both independently and jointly. If you are going through a divorce, both you and your spouse are required to make financial disclosures. 
Unfortunately, in reality, some people try to hide assets from their spouse. If you believe that your partner is improperly concealing assets or property, it is imperative that you take immediate action to protect your legal rights and financial interests. Here, our South Florida high net worth divorce lawyers provide an overview of your options for identifying undisclosed or hidden assets.
Florida Divorce: Four Legal Tools to Help You Locate Hidden Assets 
Analysis of Financial Records

One of the main challenges of hidden assets cases is that people often cannot be sure whether or not their spouse is actually concealing assets. After all, it is hard to know what is being hidden. This is why these cases typically start with a comprehensive financial analysis. Get all of the financial documents and records that you have to an attorney who has experience representing clients in high net worth divorce cases. Your attorney will be able to help you determine if everything checks out or if your spouse may be concealing assets. 
Demand for Production

In most hidden asset cases, attorneys demand production of financial documents and records from the other party. As was mentioned, your former partner has a legal duty to make certain financial disclosures. These disclosures should be made voluntarily. If you deem those disclosures to be inadequate, you can demand specific financial documents, including bank statements, tax records, and business records. 
Depositions Under Oath

Your lawyer can also conduct a deposition of your spouse. Pursuant to Florida law, these depositions are conducted under oath. Should a party provide false or misleading answers, that could be grounds for sanctions against them. An oral deposition is often an effective tool to get truthful information regarding hidden assets. 
Subpoena of Third Parties

Finally, if your spouse simply refuses to cooperate or comply, your lawyer may be able to go directly to third parties to get relevant information. When warranted, many financial documents and records can be obtained through a third party subpoena. As an example, a lawyer may be able to subpoena records from a financial institution. While this is a more complicated tool, it is necessary in some high net worth hidden asset cases.
Call Our South Florida Divorce Attorneys for Immediate Assistance
At Williams & Varsegi, LLC, our Boca Raton and Coral Springs divorce lawyers have the skills and legal knowledge to protect your financial interests. If you have questions about hidden assets, we are here to help. To get a completely confidential consultation, please contact us today. With office locations in Boca Raton and Coral Springs, we represent clients in divorce proceedings in both  Broward County and Palm Beach County.
/florida-divorce-your-guide-to-wedding-rings-and-engagement-rings/