Federal Employee Getting Divorced In Florida? What You Need To Know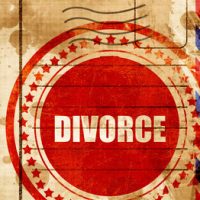 There are federal workers in every state. According to World Population Review, Florida has nearly 90,000 federal employees—the fifth highest of any state. For federal workers (and spouses), divorce can be especially complicated. While the case is still largely governed by Florida law, federal regulations may impact the division of retirement benefits. In this article, our Boca Raton divorce lawyer for federal employees highlights the key things that you need to know.
Your Divorce Case Still Largely Falls Under State Law 
Divorce is generally a state-based legal matter. As a starting point, it is crucial that federal workers (and spouses of federal workers) understand that their divorce cases are still controlled by Florida law. While there are many similarities, there are some specific points about Florida's divorce law that you should be aware of:
Florida is a no-fault divorce state with a residency requirement. You or your spouse must have lived in the state for at least six months.
Florida is an equitable distribution state—marital assets and debts will be divided fairly between the two parties. An equal split is possible, but not guaranteed.
Florida uses the best interests of the child standard for custody and visitation. Our divorce lawyers can help parents protect their rights and their family.
 Specialized Rules and Regulations for Federal Employee Retirement Benefits 
The central difference between federal employees divorces and other divorces in Florida is federal benefits—specifically retirement benefits. Favorable retirement benefits are one of the primary advantages of federal employment. For federal employees going through a divorce in Florida, there are specialized rules and regulations concerning the division of retirement benefits. The Federal Employees Retirement System (FERS) and the Civil Service Retirement System (CSRS) are the two primary retirement systems for federal employees. In a divorce, these benefits may be considered marital property, subject to division between the spouses.
Both types of federal retirement benefits—those through FERS and those through CSRS—can be divided as marital property during a divorce. If that happens, these federal benefits will be subject to equitable property distribution in accordance with Florida state law. Notably, a court order is required for divorcing couples to split federal retirement benefits. Whether these benefits should be split is determined on a case-by-case basis, with a careful analysis of the specific facts. Our Florida divorce lawyers have the skills and experience to handle complex financial matters in family law cases, including the division of federal employee benefits.
 Contact Our South Florida Divorce Attorney for Federal Employees Today
At Williams & Varsegi, LLC, our Florida divorce lawyers for federal workers have the specialized knowledge, skills, and experience that you can trust. If you or your spouse is a federal worker and you are preparing for a divorce, we are more than ready to help. Give us a phone call now or contact us online to request a fully confidential divorce consultation. We represent federal employees and federal employee spouses in divorce cases throughout all of South Florida.
Source:
worldpopulationreview.com/state-rankings/federal-government-employees-by-state