An Overview of Florida's New Law Regarding the Rights of 'Unwed Fathers'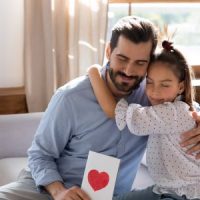 Earlier this year, Florida lawmakers passed and Governor Ron DeSantis signed House Bill 775 (HB 775) into law. The bill reforms our state's parental laws for unwed fathers. Specifically, it creates a presumption of equality of parental rights for unwed mothers and unwed fathers—assuming that legal paternity rights have been established. Within this article, our Boca Raton paternity lawyer provides a comprehensive overview of the key things you should know about Florida's reformed law on the rights of unmarried fathers.
 Florida Used to Assume Mother Natural Guardian of Child (If Unmarried)
 Under the previous legal framework in Florida, an unmarried mother was inherently considered the primary custodian of her child. While an unmarried father could establish legal paternity, this did not guarantee him equivalent parental rights. Indeed, in many cases, unwed fathers would face challenges in accessing full and equal parental rights.
New Law: Equality of Parental Rights Between Unwed Mothers and Unwed Fathers 
As noted, House Bill 775 has recently taken effect in Florida. Officially in place as of July 1st, 2023, it is  landmark legislation that signifies a transformative change to the rights of unwed parents. While Florida law previously presumed the mother was the natural guardian of the child for unmarried parents, the new law holds that—once legal paternity is confirmed—an unwed father is presumed to have full and equal parental rights to that of the mother.
What Unwed Fathers Should Know About the Paternity Law Going Forward 
If you are an unwed father in Florida, it is crucial that you understand your rights and responsibilities in accordance with our new state law. Here are three key things to know:
Unwed Fathers Get Full and Equal Parental Rights (With Paternity): With the updated legislation, once paternity is legally established, an unwed father gains parental rights that are equivalent to those of the mother. It is important to emphasize that unmarried men only have parental rights when legal paternity is in place.
Both Parents Have the Duty to Provide Financial Support: This new age of parental equality also means shared responsibilities. Along with equal rights come equal duties, most notably in financial support. Both parents are now mandated to contribute towards the upbringing of the child
The Best Interests of the Child Standard Still Applies: Of course, shared parental rights and responsibilities are not guaranteed in any specific case. Courts will always prioritize the child's best interests when deciding custody, visitation, or any other related disputes. An unwed father should be prepared to prove that they can provide the best environment for their child.
 Contact Our South Florida Paternity Lawyer Today
At Williams & Varsegi, LLC, we have the skills and legal expertise to handle paternity cases. If you have any specific questions or concerns about the rights of unmarried fathers in Florida, we can help. Contact us today to set up a fully confidential initial appointment. From our Boca Raton law office, we handle paternity cases throughout South Florida.
Source:
flsenate.gov/Session/Bill/2023/775/Analyses/h0775z1.CJS.PDF