What Happens When One Parent Wants To Move Away In Florida?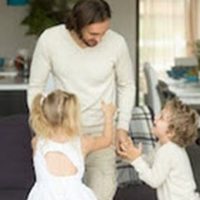 Are you a divorced or separated parent in Florida? If there is a child custody order or child custody agreement in place, then Florida's parental relocation laws (move away laws) affect your rights and responsibilities. In this article, our  parental relocation attorneys provide a guide to our state's move away laws.
Defining Parental Relocation: 50 Miles, 60 Days 
As a starting point, it is important to clarify that Florida's parental relocation statute does not apply to every move. A parent who is subject to a custody order or custody agreement has the right to move within the same city that they currently live in without giving any type of notice to their co-parent. Under Florida Statutes § 61.13001, a parental relocation is a move that:
At least 50 miles away from the current address; and
Will last for a minimum of 60 days.
If a parent goes from Boca Raton to Jacksonville as part of a 30-day work trip, they should undoubtedly make arrangements with their co-parent. That being said, that 30-day temporary move is not covered by Florida parental relocation law. 50 miles and 60 days is required for it to count as a parental relocation. 
The Parent Who is Moving Away Must Proactively Notify their Co-Parent 
The key element of Florida's parental relocation is notice. The relocating parent has a legal duty to provide proactive notice to the non-relocating parent. The notice should be comprehensive. Among other things, relocation notice in Florida should include the following:
The date of the proposed move;
The address of the proposed move;
The reason for the move (job offer, family, etc.);
A proposed revised child time-sharing schedule; and
A proposed plan for transportation.
In Florida, a non-relocating parent who receives official notice of a proposed relocation has 20 days to file a response. They can respond to all elements of the plan. It could argue that the relocation should be denied and/or that the current visitation plan or transportation plan is inadequate.
Understanding the Two Paths for a Parental Relocation Case in Florida 
Broadly speaking, child relocation cases after a divorce or separation fit into two basic categories in Florida:
Parental Agreement: Florida courts grant considerable deference to parents who are able to cooperate and work things out. Divorced/separated parents may reach a relocation agreement.
Court Dispute: Not all relocation cases can be settled. If a dispute remains, a court will hear the matter. A Florida court will follow the best interests of the child standard when determining how to handle a relocation.
Call Our Parental Relocation Lawyers Today
At Williams & Varsegi, LLC, our Florida family lawyers have the skills and legal experience to handle child relocation cases. If you have any specific questions or concerns about parental relocation after a divorce, we are here to help. Contact us today to set up your confidential case evaluation. We provide family law representation throughout Southeast Florida, including in Boca Raton, Parkland, Coral Springs, Margate, Fort Lauderdale, Pompano Beach, and Deerfield Beach.
Source:
leg.state.fl.us/statutes/index.cfm?App_mode=Display_Statute&URL=0000-0099/0061/Sections/0061.13001.html