What are the Benefits of Keeping Your High Net Worth Divorce Out of Court?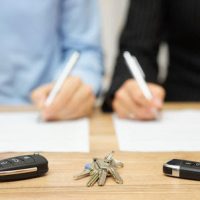 Going through a divorce is a complicated and emotionally challenging experience. For high net worth couples, ending a marriage can be especially difficult. There are so many complex legal and logistical issues that must be resolved. Nonetheless, you are not necessarily doomed to a frustrating legal battle. The overwhelming majority of divorces in South Florida are settled outside of litigation. Here are four key advantages of resolving your divorce out of court:
A Faster Resolution

Many people want to get through the divorce process as quickly as possible so that they can move forward to the next stage of life. While you should never rush a divorce, keeping your case out of the court will almost invariably produce faster results. Litigation is time consuming. If your divorce goes to court, it is going to be many months, maybe even multiple years before the case reaches a final resolution. When a settlement is reached outside of litigation, high net worth couples can typically finalize their divorce within a few months.  
Save Money

No one wants to spend a lot of money in divorce and litigation can be quite expensive. High net worth couples can save money on attorneys' fees and court costs if they can reach a settlement. As noted by the Florida Bar Association, the cost of divorce is one of the biggest worries that people have when starting the process. Of course, a bad settlement could cost you a lot of money and headaches. Make sure you hire an experienced divorce lawyer who can protect your financial interests. A reliable divorce attorney is an investment. 
Preserve Relationships

Even in divorce, most married couples still share plenty of mutual interests—especially if they have children. By its very nature, litigation emphasizes conflict. When a divorce enters the courtroom, there are often raw feelings at the end of the process. It can wear on an already frayed relationship. By focusing on finding a divorce settlement, a high net worth couple can help you preserve positive relationships. Divorce does not have to turn nasty. 
Keep Your Privacy

Finally, it is important to note that divorce litigation becomes part of the public record. In contrast, divorce mediation, the collaborative law process, and informal negotiations can all be kept strictly confidential. In fact, your divorce settlement may even include a non disclosure agreement. Your marriage and your separation are sensitive matters. Divorcing couples retain their power to keep their personal information confidential.
Call Our South Florida Divorce Attorneys for Help With Your Case
At Williams & Varsegi, LLC, our Boca Raton and Coral Springs divorce lawyers have the skills and experience to get you results. With a focus on helping clients reach effective solutions, we are also experienced litigators and we are always ready to take action to protect your rights. To set up a completely confidential initial consultation, please contact us now. We represent clients in Broward and Palm Beach Counties and throughout South Florida.
/getting-divorced-in-florida-what-to-know-about-your-estate-planning/