Sara Horowitz – Managing Attorney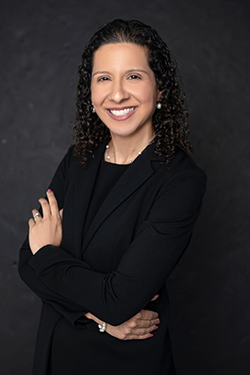 Sara is an experienced litigator, with extensive trial experience, a passion for advocating for children and families, and a focus on successfully guiding children and families through their court proceedings.
Sara's areas of expertise include dependency and family law. Sara began her career as an attorney at the Guardian Ad Litem Program in Miami-Dade County, where she represented and zealously advocated for the best interests of children in the dependency system. Subsequently, Sara worked as a Senior Assistant Attorney General for the Children's Legal Services bureau in Broward County, where she prosecuted dependency cases for the State of Florida. As a prosecutor fighting for children and families, Sara had a near perfect trial win record. In 2015, the Department of Children and Families, Children's Legal Services awarded Sara the "Excellence in Legal Advocacy" award in recognition of her efforts to advance the practice of dependency law to advocate for Florida's dependent children. Due to her high level of effectiveness during her early years at the Office of the Attorney General Children's Legal Services bureau, Sara was quickly promoted to the position of Supervising Attorney. As both a prosecutor and Supervising Attorney, Sara worked diligently to ensure permanency was timely achieved for children in the dependency system by facilitating the reunification of families, ensuring families had the necessary tools to safely remain unified, and ensuring that the children of Broward County found forever homes through adoption or permanent guardianship when reunification was not a viable option. Sara assisted in the adoption process for countless children and families, tenaciously working to ensure that they were timely adopted once legally freed. Throughout Sara's tenure at Children's Legal Services, she passionately advocated for the care, safety, and well being of the children of Broward County.
Sara was raised in Broward County, Florida before moving to Gainesville to attend the University of Florida for undergraduate and law school – Go Gators! She graduated with highest honors with a Bachelor of Arts in Business Administration from the University of Florida. She subsequently graduated with honors from the University of Florida Levin College of Law. During her tenure at the University of Florida Levin College of Law, Sara participated in and was awarded the Book Award in the Gator TeamChild Juvenile Advocacy Clinic, where she represented children in dependency and delinquency cases.
As a mother, wife, daughter and granddaughter, Sara personally and professionally understands the family dynamic and the importance of focusing on the well-being of the child and family throughout the litigation process.
Sara is a founder of HVW Law Group, where family law matters are the sole area of practice, because family is everything. Sara is an active member of the Florida Adoption Council, South  Palm Beach Bar Association, and Broward County Bar Association.