Coral Springs Adoption Lawyer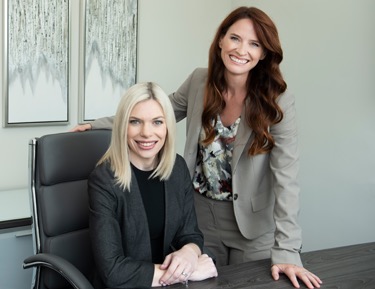 Enriching a family through adoption is a beautiful and loving way to create and/or grow a family. Helping and guiding families through the adoption process is one of the most meaningful and satisfying aspects of our Coral Springs and Boca Raton family law practice at Williams & Varsegi, LLC. If you are contemplating adoption, let our Coral Springs adoption lawyers counsel you and assist you every step of the way to ensure a smooth and successful adoption.
Private Adoption
Adoption agencies may be able to assist you in adopting a child, but they can be prohibitively expensive, and their procedures are often incredibly complicated. Many adoptive parents prefer to deal directly with the birth mother or birth parents without the additional fees and complications of an agency. It is important to understand, however, that adoption agreements deal with important legal rights and legal issues that require the diligence and attention of an experienced adoption attorney. Our family law attorneys at Williams & Varsegi, LLC, can represent you and craft an agreement and process that meets your needs.
The parties to a private adoption are the birth parents and the adoptive parent(s). The birth parents' rights must be terminated to legally free the child for adoption. An approved private home study (except when the child is placed with a relative) is required in all adoptions. At times, birth parents and adoptive parent(s) may agree to an open adoption relationship in which the adoptive parent(s) agrees to continue contact with the birth parents post adoption. These agreements can be crafted to the satisfaction of all parties and thus, communication between all parties is key. However, open adoption is not a requirement to a private adoption and in many cases, the adoptive parent(s) choose not to allow contact with the birth parents post-adoption.
Foster Care/State Adoptions
Thousands of children in Florida are currently in foster care, awaiting a permanent home with a loving family. There is nothing more rewarding than being able to provide a forever family to a foster child or sibling group. Additionally, adopting a child from state custody offers many benefits. The cost to adopt from foster care is much less than a private adoption. Additionally, adopting families receive financial assistance in the form of college tuition and health care for the adopted child, and a monthly adoption subsidy to help with expenses. By adopting a child or sibling group who is older or has special needs, you are helping create a better life and brighter future for someone who was removed from their parents due to abuse, abandonment, and/or neglect.
Our family law attorneys have a long history of working with children in foster care, and our lawyers are well-versed in dependency law. We can help you through a foster care/state adoption to make the process go quickly, smoothly, and successfully.
Stepparent Adoption
It is not uncommon for a stepparent to wish to adopt the child(ren) from his/her new spouse's previous marriage. An adoption ensures the right of the child to financial support from the stepparent, as well as a right to inherit and receive benefits through that parent, such as health insurance or veterans benefits. An adoption can also increase family bonding and take the "step" out of the stepparent.
A stepparent adoption will result in the termination of parental rights of the child's biological parent. This requires getting the consent of the birth parent or terminating that parent's parental rights involuntarily. Our experienced family law attorneys can help secure the agreement of the birth parent for a stepparent adoption, and our seasoned courtroom litigators can provide effective representation to terminate parental rights if required. Our lawyers are well-versed in the bureaucratic requirements of the Florida Department of Children and Families and can help you through a foster care/state adoption to make the process go smoothly and successfully.
Surrogacy and Adoption
Gestational surrogacy is the situation where a woman agrees to carry a child for another couple and to surrender custody of the child to the couple after giving birth. Florida law requires a detailed written agreement between the couple and the surrogate. Before the court will issue a new birth certificate showing the adopting couple as parents, the judge must first review the agreement and confirm that it is prepared in accordance with Florida law.
Surrogacy presents complicated legal and emotional issues for everyone involved. With such an important decision in the balance, you want to make sure the negotiation and agreement are done right.
Experienced Coral Springs Adoption Lawyers for Broward County Family Matters
For help with an adoption in Coral Springs, including private adoptions, foster care adoptions, stepparent adoptions and surrogacy, contact Williams & Varsegi, LLC, for advice and representation from compassionate and experienced Coral Springs adoption lawyers.